The Luxe Collection: Where the Ocean and Earth Meet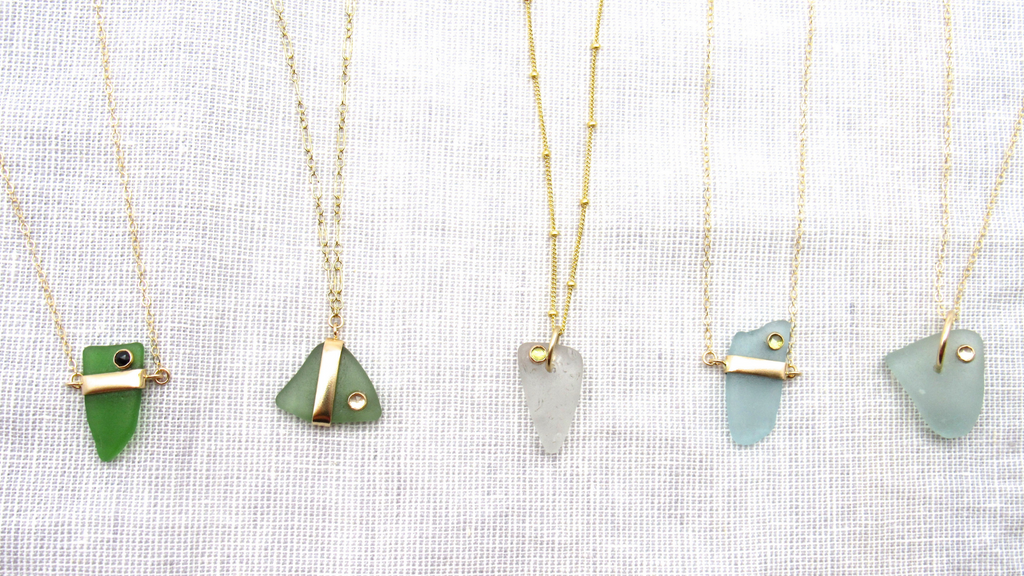 Introducing: The Luxe Collection - A selection of rare, limited-edition sea glass jewelry adorned with gemstones. This collection embodies nature, where the earth's gemstones meet the ocean's gemstones.  Coming August 2020.
I chose only the most special stones to incorporate into this collection.  Here are the 5 gemstones featured and their healing properties.
Peridot - A stone of compassion.  This gemstone brings good health and peace to relationships.
Pyrite - A nourishing stone, this gemstone protects against negative energies and emotions.  It stimulates the intellect and enhances memory.
White Topaz - A symbol of hope, affection, and peace.  This stone brings the energies of love, hope, inspirations, and peace.
Black Spinel - A protective stone, this gemstone repels negativity.  It is a grounding stone that helps you rid yourself of resentment and anger.
Golden Citrine - A healing stone, this gemstone is one of abundance and manifestation.  It carries the virtues of inspiration, healing, and self-improvement.
Ingrid Senne